Governor receives EU ambassador to Brazil and highlights importance of partnerships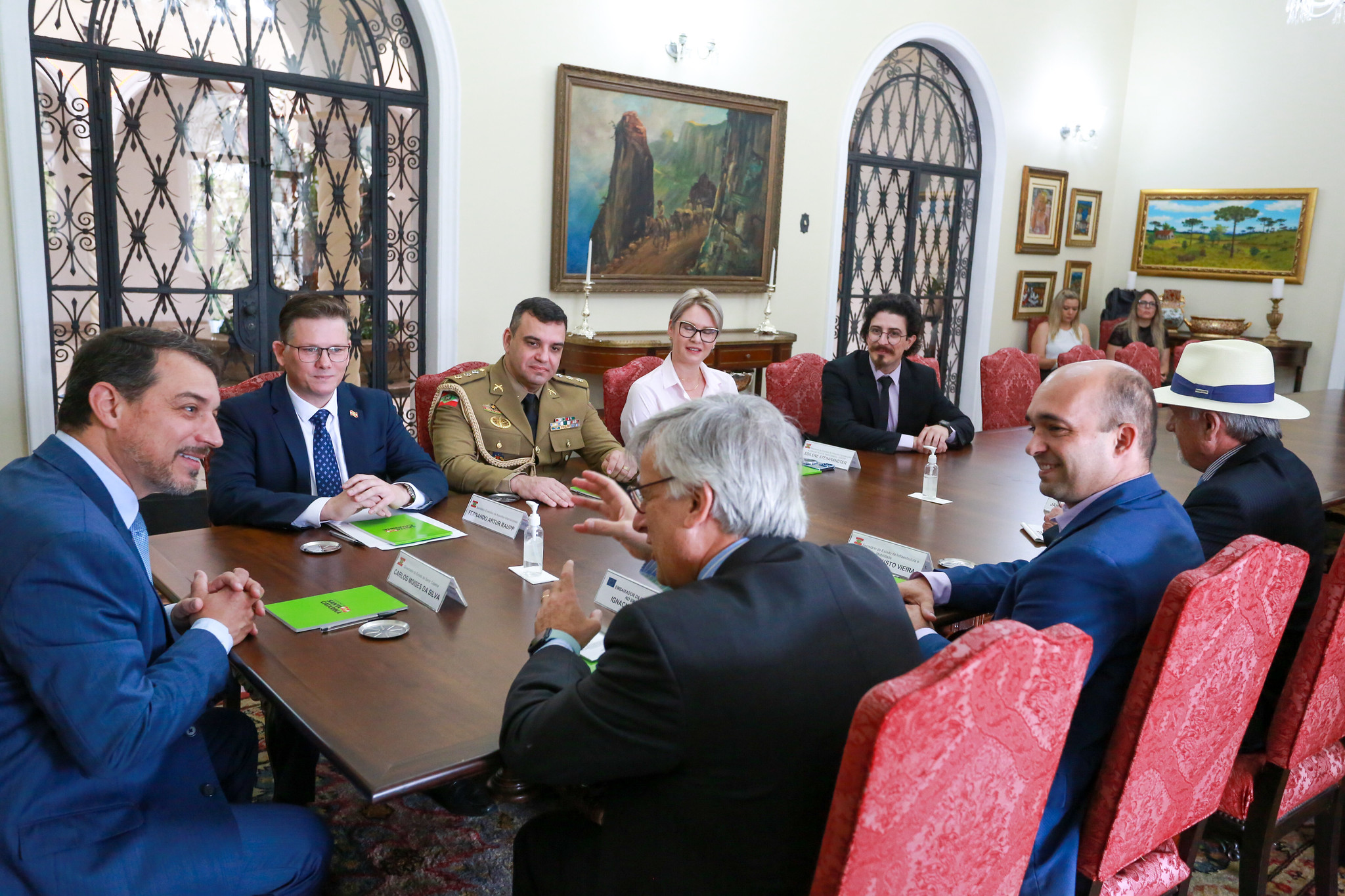 On 22 November 2022, Governor Carlos Moisés received the Ambassador of the European Union to Brazil, Ignacio Ybañez Rubio. At the meeting, at the D'Agronômica house in Florianópolis, the potential, the diversified economy, the competitive advantages and the entrepreneurial capacity of Santa Catarina were presented. Also on the agenda were partnership opportunities, especially in foreign trade and attracting new business and investment, as well as strengthening government relations.
"It has been a very fruitful visit, we have exchanged ideas and contacts. I am very satisfied with the ambassador's positive vision, not only of Brazil, but also of Santa Catarina with the numbers that resonate. We made our technical teams available. We have many issues of common interest with the 27 countries represented by the European Union. The rapprochement of relations helps us to move forward in various sectors such as new investments, and helps those who intend to invest here," said Carlos Moises.
The ambassador, who is visiting the state for the first time, praised Santa Catarina's potential and highlighted that the European Union is looking for strategic partnerships. "We want to get closer to the states, we are at the disposal of the government of Santa Catarina to support and cooperate with future projects. The state has impressive figures in several segments. We can complement efforts and make great partnerships".
The executive secretary for International Affairs, Fernando Raupp, reinforced that the meeting was very important to strengthen partnerships. "We showed that we have a strong state, with good logistics, location, skilled labour and many natural beauties in all regions. Undoubtedly, it is the best place to invest".
The meeting was attended by the Military House chief, Ricardo Alexandre Sabatini Silva; the secretaries of State for Economic and Sustainable Development, Jairo Sartoretto; for Infrastructures and Mobility, Thiago Augusto Vieira; and the president of Epagri, Edilene Steinwandter.
Text: Elisabety Borghelotti/Secom
Photo: Julio Cavalheiro/Secom